Apple Pony Inn was established in 2022 under new management and was formerly known as the Bed and Breakfast at the Rock Garden.
Apple Pony Inn is a stunning, equine-inspired, farm-to-table bed and breakfast on the slopes of historic Mount Nittany with seven guest suites.  We are located in historic Boalsburg, Pennsylvania on a 17-acre working farm, just 4 miles from Pennsylvania State University.
The house was built as a bed and breakfast in 2005. Apple Pony Inn is styled as a modern farmhouse with hardwood floors, a beautiful open-concept kitchen, wood-burning fireplace, and scenic countryside views from every vantage point.
The Innkeepers are Tom and Rachel Foster and our two children, Allison and Abigail Foster. We moved back to Tom's home state from Colorado in 2021 to enjoy a quieter, more rural lifestyle.
The name "Apple Pony Inn" was inspired by the large apple trees on the property and serving a Pennsylvania Dutch Apple Dumpling each Sunday. Rachel comes from a long history of equestrian enthusiasts, starting with her grandfather who broke horses for 10 cents a head during the Great Depression. Rachel grew up on horseback with Shetland Pony and Welsh ponies. She showed Arabian and National Show Horses in Saddle Seat Equitation and Western Horsemanship, winning American National and Canadian National Championships.
Rachel spent the last 20 years of her career working in health care administration, public health, leadership and nursing. She serves as the Rural COVID-19 Program Manager with the Pennsylvania Office of Rural Health at Penn State and will become a full-time innkeeper in 2023.
Tom is a computer engineer with a bachelor's degree from Penn State. He enjoys ice hockey, playing drums and photography. Tom grew up in Plum Borough, PA near Pittsburgh.
Our daughters enjoy music, sports, dance, ice hockey and horseback riding.
It is our pleasure to invite you to Apple Pony Inn and serve you as our guests!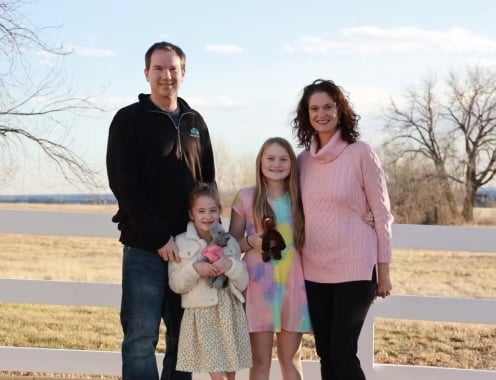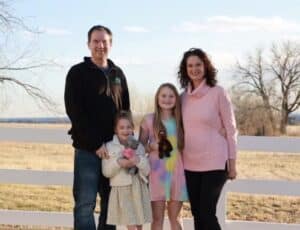 CANCELLATION POLICY
A deposit of half the total cost will be charged at the time of reservation, the second half payment will automatically be charged to the credit card on file 13 days prior to the stay.
Guests may cancel up to 14 days in advance and either reschedule the stay OR receive a refund of the deposit; however, we will retain a $50 non-refundable cancellation fee. Reservations cancelled 13 or fewer days in advance are non-refundable.
A specific cancellation policy requiring 30 days of advanced notice applies to all special event weekends such as football games, parent's weekends, move in weekend, PSU graduation and whole and half house rentals.